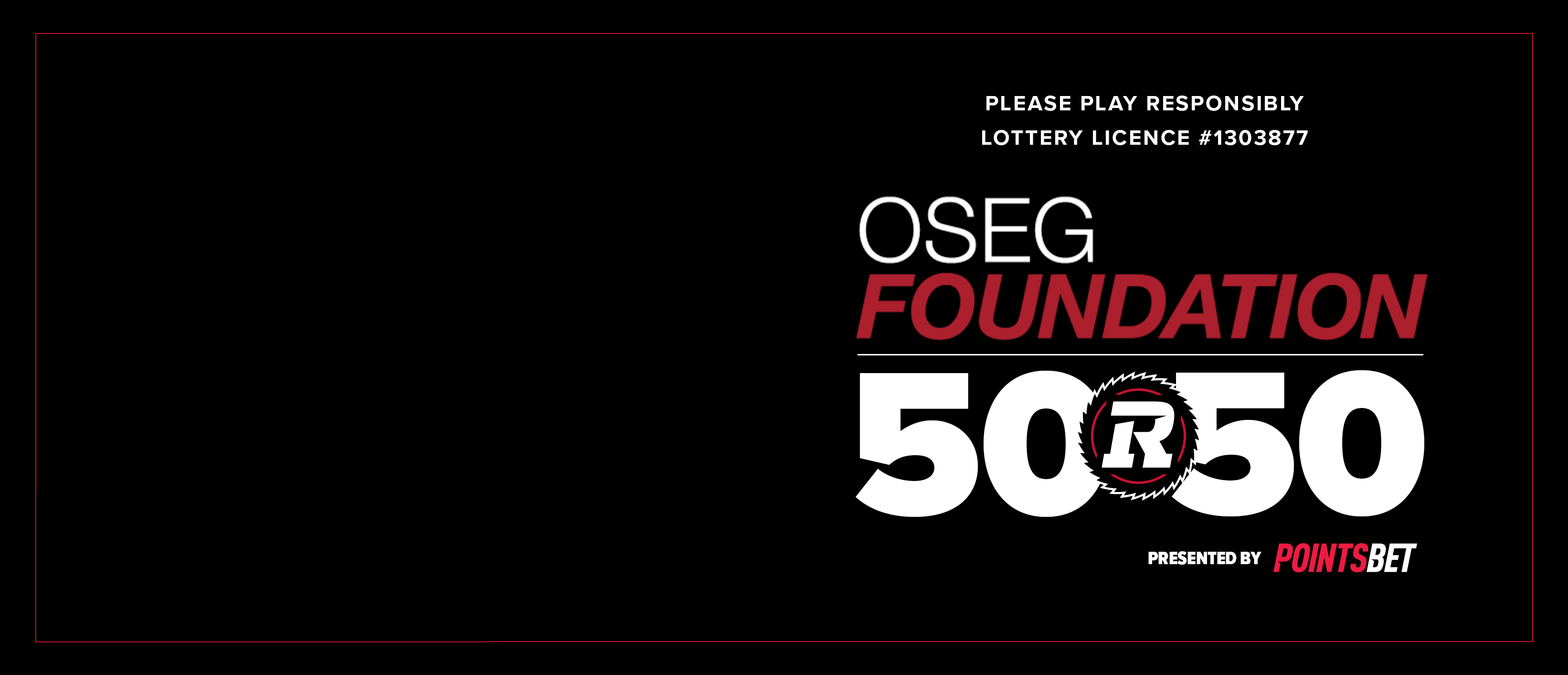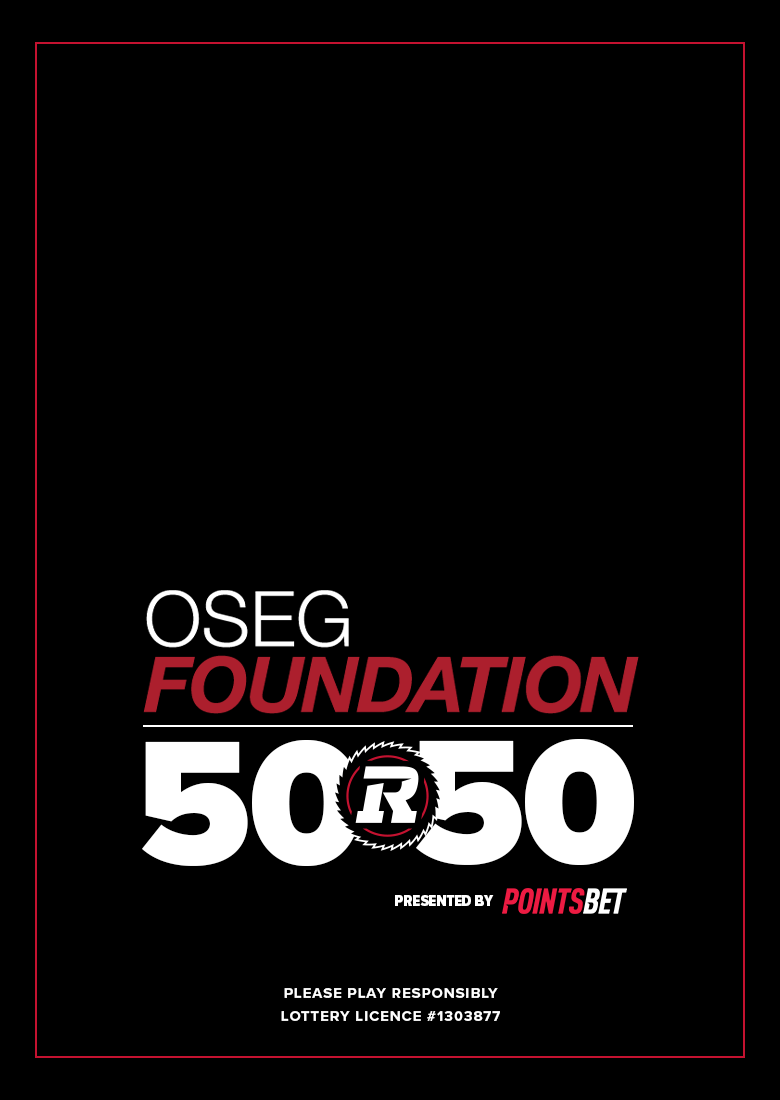 Raffle Sales are Closed
Thank you for an awesome 2023 season!
THANK YOU!
Thanks to you, we raised $329,780 for kids in our community. All revenue goes to support the OSEG Foundation's mission of leveraging to the power of sport to improve the lives of children and youth in our community.
The 50|50 draw raises important funds for the OSEG Foundation to reinvest in the community in support of its mission and provide more opportunities for children and youth to play, learn and develop through sports.
FIND OUT MORE
FOR PROBLEM GAMBLING SUPPORT, PLEASE CALL: 1-866-531-2600.